Best Pilot Trophy Goes to Ten Year Old Pilot
There is no minimum age when it comes to skill sets, and Mr. Nathan Rigby surely proved that last weekend! Nathan, who just turned ten years old, won Best Pilot at the 2023 Weston Park Airshow International in the UK. A trophy for a Birthday Gift, how awesome!
Nathan flew solo in the demos for scale, aerobatic, and 3d flight both during daytime and nighttime! For the demos he flew a Hangar 9 OV-10 Bronco, powered by twin petrol Saito engines and ZDZ powered Extras, with Jeti Boxes 200 and 210. His transmitter of choice is a Jeti DS-12. Way to go Nathan (and Happy Birthday)!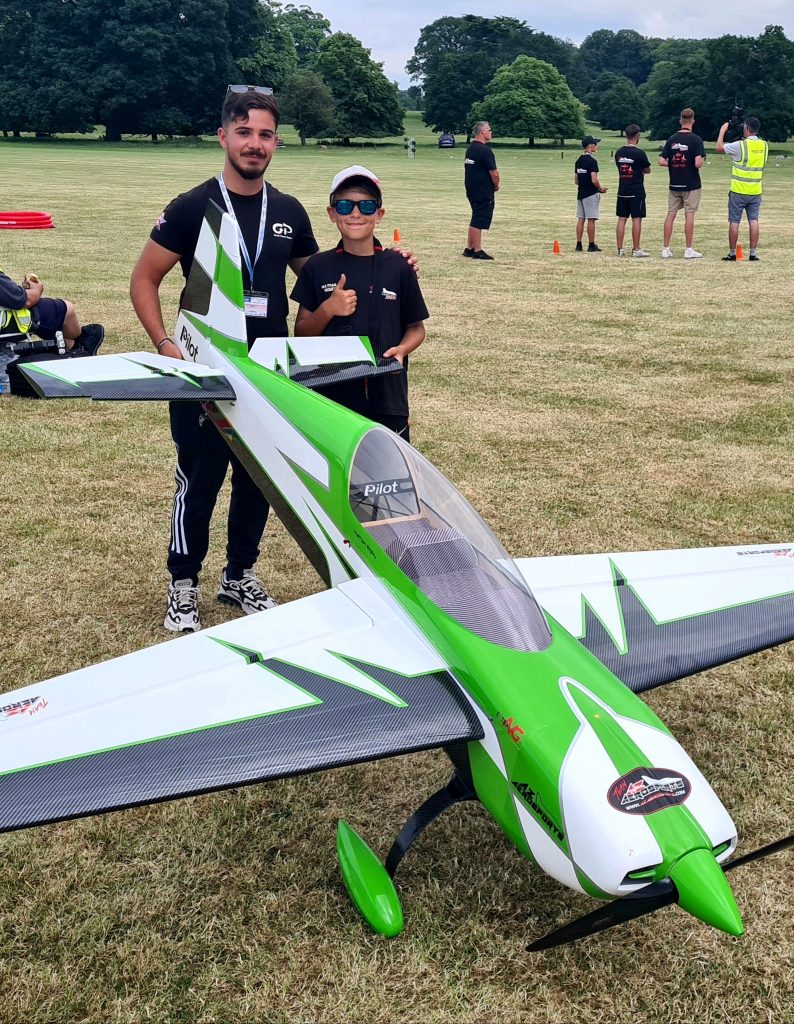 *Photo and Post Credit – Jeti Model Facebook