Power 2.7/3.67m Paramotor Built and Ready to Fly!
We had fun flying this guy with Jeti, but now it is time for him to retire!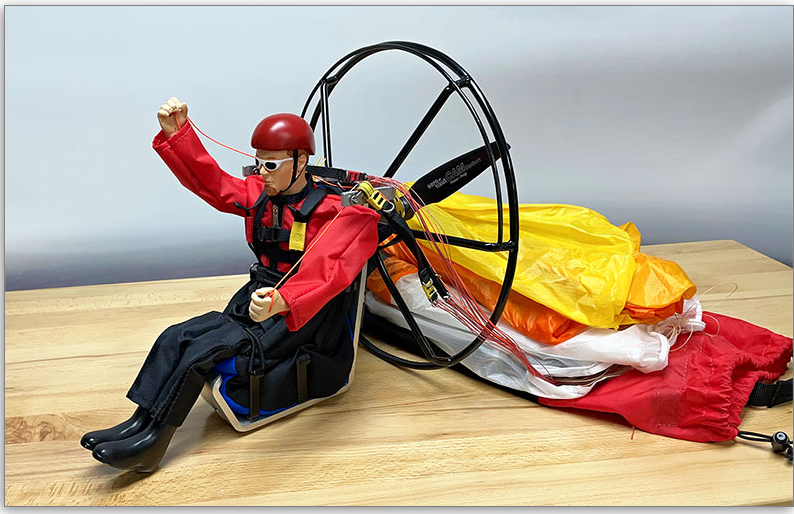 Check out this store display paramotor we have just put up for sale. Expertly built in our shop, this guy is just about ready to get up in the sky!
Condition of item: Store Demo, Test Flown, Like Brand NEW, Added Extra Features
What is included:
(1) Paraglider Wing Power 2.7/3.67m $449.00
(1) Lucas Pilot w/Harness $299.00
(1) Opale Backpack L $235.00
(1) AXi 4120/18 Brushless Motor $185.00
(1) Jeti Mezon 90 Lite ESC w/Telemetry $285.00
(1) Hardware/Ballast Package $40.00
(1) Building Services $200.00
What we recommend: Jeti Pro Power Battery 4000-5000mAh 6S
Head over to the Esprit Tech website to see all the details!