Four Lines; Something for Each Of Us
When it comes to electronic speed controls, Jeti has a wide array of options available. Read on to see what each line has to offer.
The ECO line delivers BIG Jeti quality to your small electric park-flyer or electric sailplane applications, while staying at an economical price point.
Basic, economical ESC
Four programable functions via jumper pins on the ESC

Brake on/off
Lipo or NiCD/NiMH cutoff

Built in linear BECs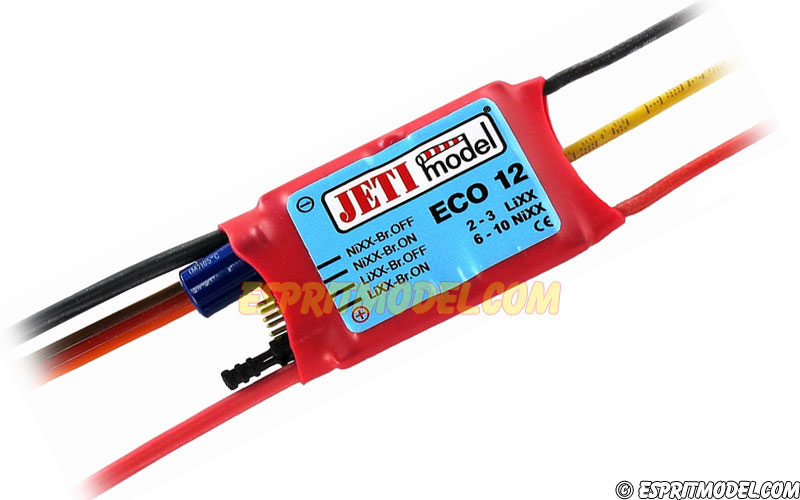 ---
The Advance Pro ESC line is both easy to use and full of features, making it a great choice for any novice pilot or a pilot looking for something simple.
Easy to use, economical ESC
Programable through Jeti Programming Card

Battery Type
Motor Cutoff Voltage
Hard or Soft Cutoff
Propeller Brake
Timing
Acceleration

Offered in either a Linear or Switching BEC version or in an Opto version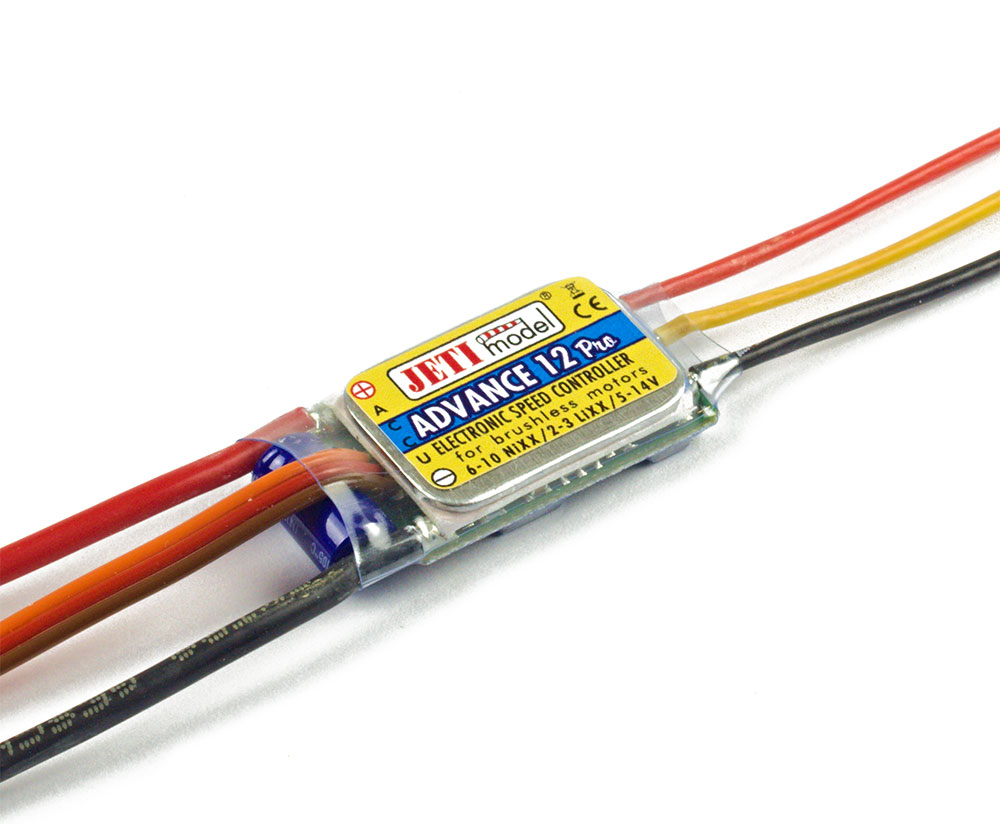 ---
Next in Jeti's line of ESCs are the Spin Pro Series. These guys take it one step above basic with the introduction of basic logged telemetry data. In addition, it allows for firmware updates via a Jeti USB Adapter and your PC with Jeti Studio.
Perfect for your intermediate user
Fully programable through Jeti Spin Box
Basic logged telemetry

Peak Temperature
Max/Min Current
Motor RPM

Offered in either a Switching BEC version or an Opto version
Updateable firmware via Jeti USBa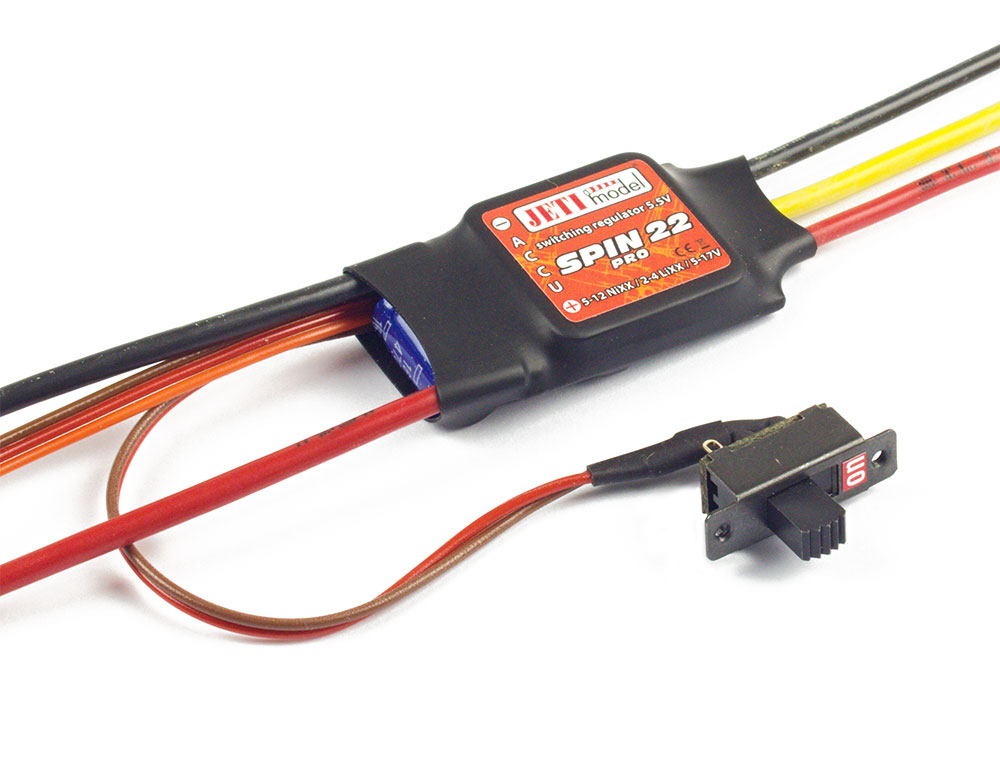 ---
Introducing the next level of integration with the Jeti Mezon Pro ESCs. With these guys, you can get real-time telemetry feedback directly on your Jeti Transmitter!
Advanced user
Fully programable via Device Explorer on your Jeti transmitter
Real-time telemetry data feedback

Amperage
Voltage
Capacity Consumed From Battery
Calculated Power Output of System
Temperature/ BEC Temperature
Motor RPM

Offered in either a Switching BEC version or an Opto version
Updateable firmware via Jeti USBa
High voltage compatible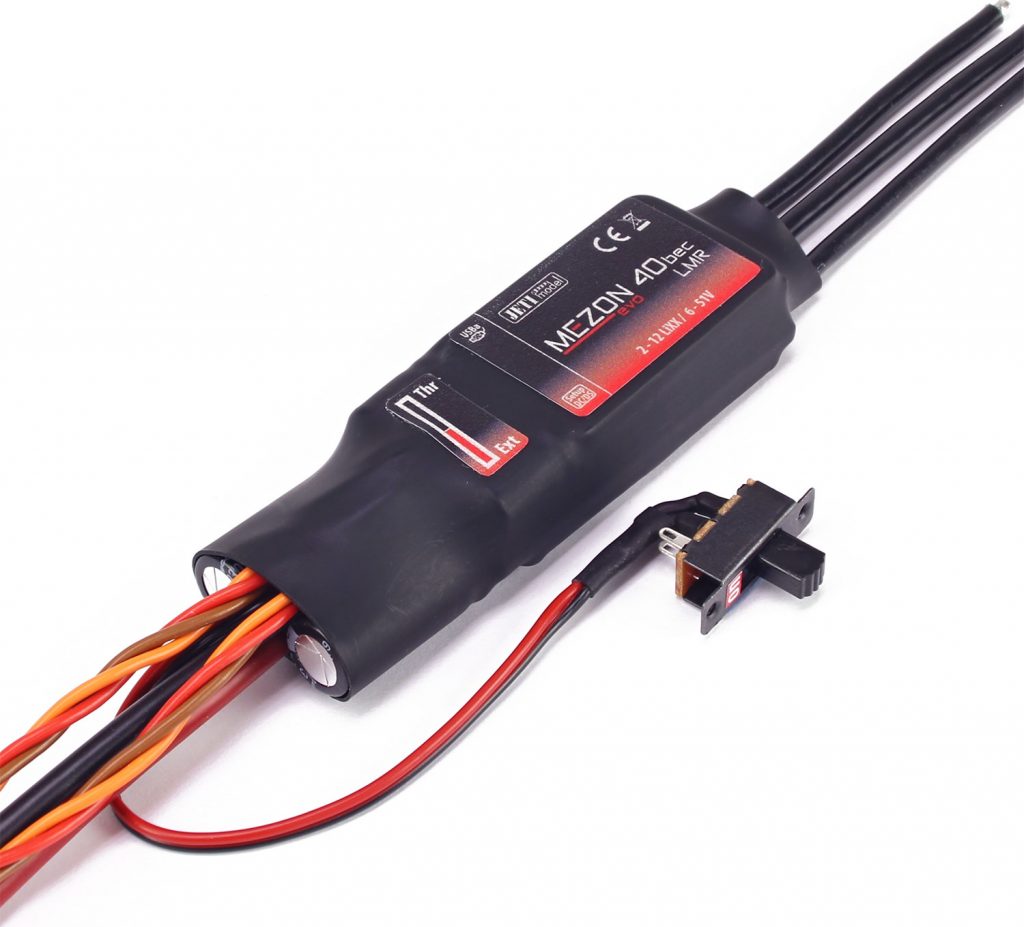 ---
Suggested Accessories: