In Our Neck of the Woods
We want to give a shout out two teams that traveled all they way from the Czech Republic, home of Jeti Model, to compete in this years SAE Aero Design East competition. The SAE Aero Design is a design competition where teams from undergraduate and graduate studies compete against each other to prove their engineering and communication skills.
Universities from around the world travel to compete in this design competition, and it is held in two locations. The SAE East happens to take place in Lakeland, Florida, only a few hours from us here at Jeti USA! The competition is broken down into three different classes. The classes include Regular (recommended for first time competitors), Advanced (where integration of multiple disciplines is introduced) , and Micro (which competitors have to make trade offs between "two conflicting restrictions" (SAE International, 2023) in their designs.
According to sae.org, "SAE International's Collegiate Design Series (CDS) programs prepare undergraduate and graduate engineering students in a variety of disciplines for future employment in mobility-related industries by challenging them with a real world, engineering application." We think this is amazing and provides an awesome opportunity to all the students involved. This year there were 46 registered teams, and the two Czech Teams (one flying what looks to be Jeti 😉 ) scored in the top 10. Way to go guys! Congratulations from Jeti USA!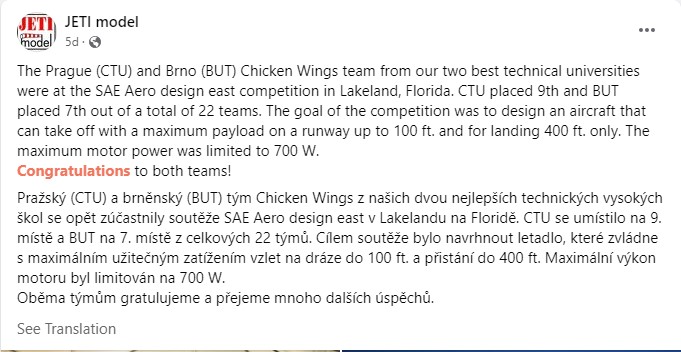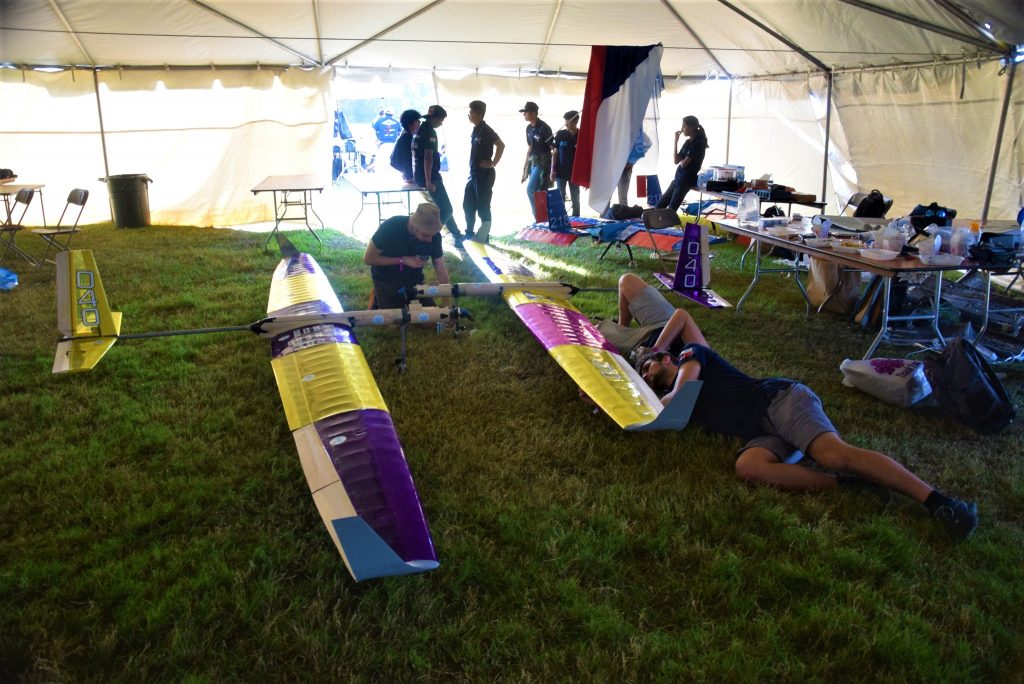 Sources: