Over One Hundred Years of History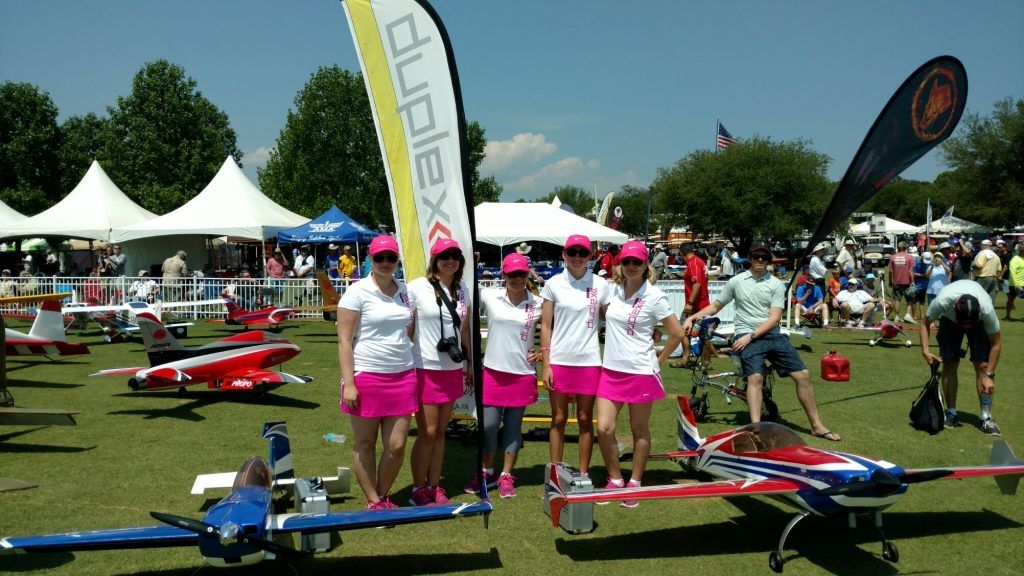 March is Women's History Month so it only seems fitting to bring attention to some of the women who have made amazing strides in the aviation world.
On March 8th, 1910 (which just happens to be International Women's Day), Raymonde Laroche, a French actress, became the world's first women to receive a pilot's license1. In September of that same year, despite efforts from her flight instructor, Blance Stuart Scott flew forty feet in the air. Although she is not given credit for this, she is technically the first American women to have had a solo flight. In the same month, Bessica Raiche made an official solo flight that earned her the title of America's First Women Aviator2 and Helene Dutrieu becomes the first women to fly with a passenger3. Harriet Quimby had a couple firsts in her career. By 1912 she was the first American to earn a pilot's license, she was the first women to fly over Mexico, and she was the first woman to fly solo across the English Channel2. Matilde Moisant was the second American women to receive a pilot's license. In November of 1911 she flew to an altitude of 4000 feet, winning the Rodman Wanamaker altitude trophy2. The year 1915 brought some new aerobatic records by Katherine Stinson, and in 1918 her sister Marjorie was the first women to be sworn in as a USPS air mail carrier3. The sisters also open a flight school and an Airport (which is still operational today).
In 1921, Bessie Coleman made history for not only women, but also African Americans. On June 15th, 1921 Coleman became the first African American woman pilot4. Charles Lindbergh's wife, Anne Morrow Lindbergh became the first women to earn a glider pilot's license in 1930. In 1932 Amelia Earhart became the first women (and only second person) to fly across the Atlantic Ocean5. The first aerial photo of Mount Kilimanjaro can be attributed to Osa Johnson and her husband6. The first women commercial pilot was Helen Richey in 1934, but she was quickly forced out of her job. It wasn't until 1973 that there would be another female commercial pilot – and her name is Emil Howell Warner.
In the 60's, after a twenty-nine day trip, Geraldine (Jerrie) Mock was the first woman to fly solo around the world6. Her record was topped in 1986 by Jenna Yeager and Dick Rutan when they flew around the world "non-stop and non-refueled"6. In 1980, Patty Wagstaff earned a pilot's license and has since won serveral National Aerobatic Championships and has been inducted into the National Aviation Hall of Fame (Fun Fact – she teaches aerobatic flight abut three hours from our shop). Victoria Van Meter is the youngest pilot to fly across the United States (at eleven years old) and the Atlantic Ocean (at twelve years old).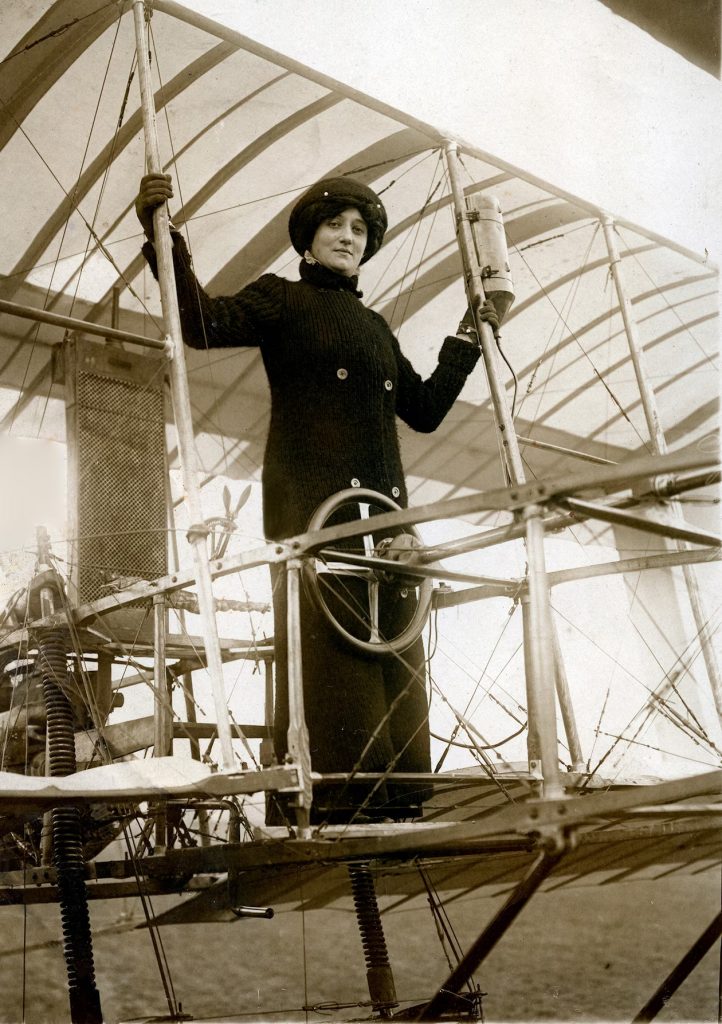 A career in aviation was not an easy path. Many of these women died tragically after only a short time flying. Others were denied jobs and even positions in the military during the war, despite their skill. We have come a long way in aviation, and we are happy to see women pilots in the RC industry. Keep on soaring to new heights girls! Check out the all girls flight team from Joe Nall several years back. We are proud of team pilots Aneta Boušková and Ashleigh Heath for all that they have accomplished.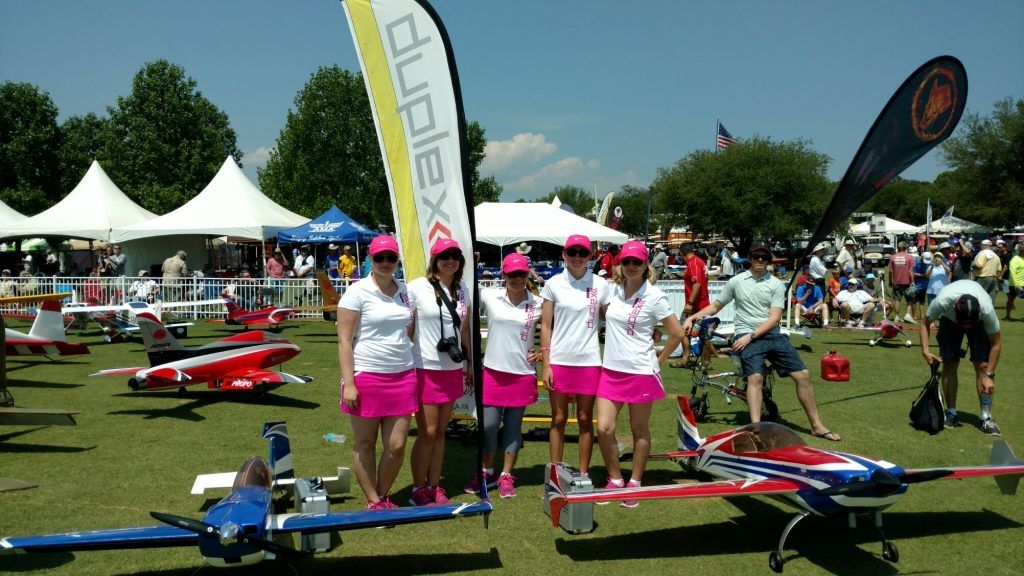 Sources:
1Hartigan, Rachel. "Meet the women who risked everything to be the first to fly." National Geographic. (March 2023). Retrieved from URL https://www.nationalgeographic.com/history/article/first-women-pilots-early-aviation-history (March 2023).
2Cochrane, Dorothy and Ramirez, P. "First American Women in Flight." Smithsonian. (November, 2021). Retrieved from URL https://airandspace.si.edu/stories/editorial/first-american-women-flight (March, 2023)
3Kittleson, Keri. "Katherine and Majorie Stinson." Leaders and Legends: Women in Early Aviation. (n.d) Retrieved from URL http://97858104.weebly.com/katherine-and-marjorie-stinson.html (March, 2023)
4Author Unknown. "Women World's Firsts". Centennial of Women Pilots. (n.d) Retrieved from URL https://centennialofwomenpilots.com/history-women-world-firsts-in-aviation/ (March 2023)
5Author Unknown. "Lockheed Vega 5B, Amelia Earhart." Smithsonian. (n.d) Retrieved from URL https://www.si.edu/object/lockheed-vega-5b-amelia-earhart%3Anasm_A19670093000 (March, 2023)
6Author Unknown. "Significant Women in Flight." PBS. (n.d.). Retrieved from URL https://www.pbs.org/wgbh/americanexperience/features/significant-women-flight-20th-century/ (March, 2023).