Robin Trump and His Gee-Bee R2
Jeti user Robin Trumpp successfully flew his scale Gee Bee R-2 for the first time last month. On his aircraft he runs a Jeti Central Box 210 for his power needs and flies it on a Jeti DS-24! With the MRPM sensor, he can get flight data regarding the propeller speed (RPM) of his model. In addition to his Jeti equipment, Robin is running a Filala/Valach 250 radial engine and Ditex EL 3214 servos. Great job on your successful maiden flight!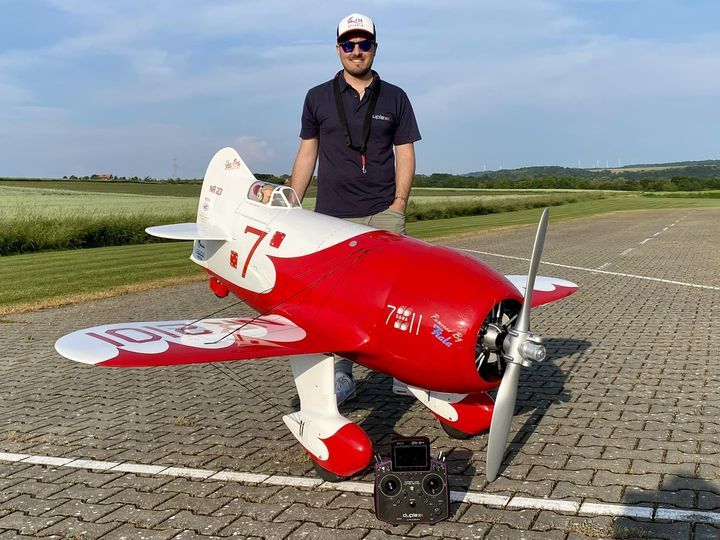 About The Bee Gee R-2
The plane Robin is flying is the Gee Bee R-2. This scale model is a replica of the 1932 plane of the same name (Bee Gee R-2). It was built, along with the Gee Bee R-1, as a racing aircraft by Granville Brothers Aircraft. The special design of the fuselage – tear drop instead of straight-tapered – was intended to lower the drag on the aircraft. In order to do this, the fuselage was designed to be wider than the engine. The placement of the cockpit has a special design too. It was placed right in front of the vertical stabilizer to aid in vision during pylon turns. The Gee Bee R-1/2 was known to be a record setter, but also a dangerous plane, unfortunately causing the death of one pilot and injuring another. Despite the unfortunate incidents, many pilots loved how well the Gee Bee R-1/2 flew.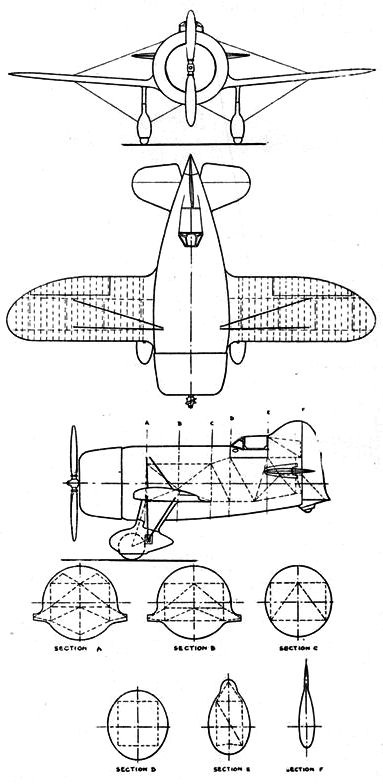 1991, the a R-2 Replica was made by Steve Wolf and Delmar Benjamin. Benjamin flew this replica many times in aerobatic performances at airshows until 2002, when he retired it. It currently is housed in the Fantasy of Flight museum in Orlampa, Florida (Yes, it is a real place!), not to far from our very own shop here in Florida!
Sources:
Information and photo about Robin Trump from Jeti Model Facebook.