Get your name on the list for a DS-24 for a little as $500.00* down! Check  out what the brand new DS-24 transmitter has to offer:
This revolutionary, digital, 24 Channel (24 Channels & 8 Remote Commands), 2.4GHz & 900MHz, dual frequency, triple redundant (2x 2.4GHz, 1x 900MHz RF Modules) frequency hopping radio system is fully designed and manufactured by Jeti Model in the Czech republic. This is one of the most advanced radio systems on today's market. With their solid CNC aluminum case with a fully integrated five (5) antennas, a mini USB port, built-in speaker, headset jack. Metal transmitter gimbals with Hall sensors (4096 step resolution) and integrated vibration feedback (Stick Shaker), 9 ball bearings for precision movement, a large 320×240 color, backlight display and many other features the Jeti DC/DS-24s are sure to become the new standard in transmitter performance.
Dual-Band 2.4GHz & 900MHz, triple redundant with five (5) integrated antennas.
Dual haptic feedback – Integrated vibration feedback for both gimbals (Stick Shaker).
Integrated Microphone – Create custom voice announcements.
Voice Commands – Setup voice activated functions or telemetry announcements.
Built-In FM Tuner – Integrated, fully functional FM Radio.
Brand new, high contrast, full color 320×240 backlight LCD display.
Built-In Accelerometers & Gyros – Trigger any voice announcement or assign any function.
Pre-Order yours today!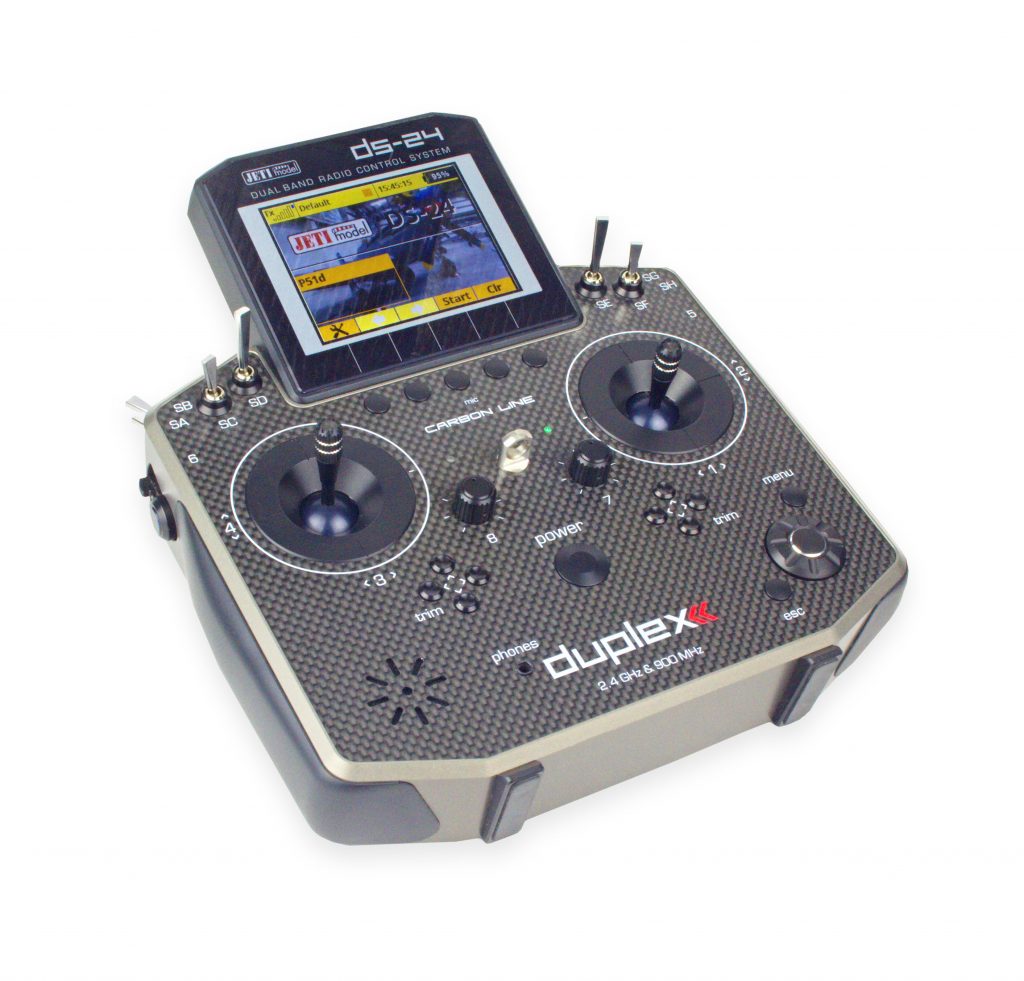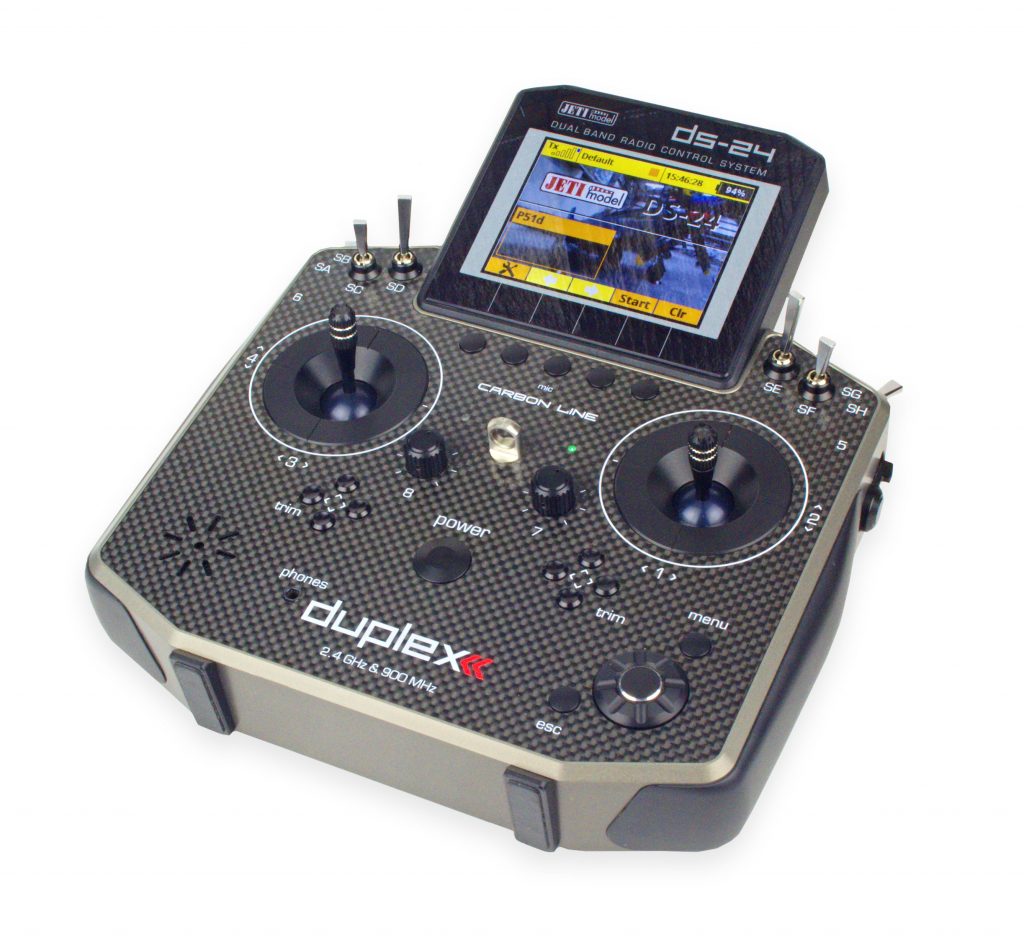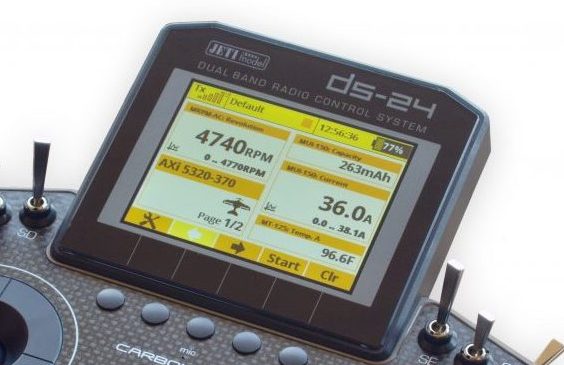 *Pre-orders require a minimum deposit of $500.00 based on model. Full price will be charged before shipping.