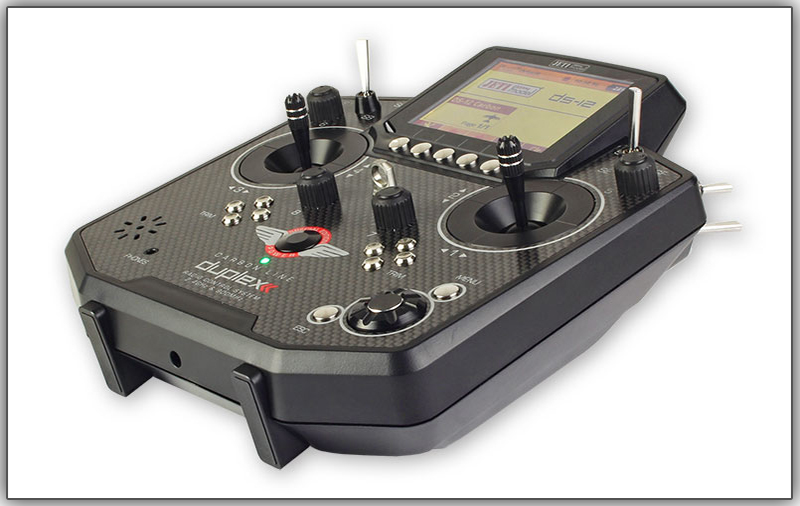 Our Limited Edition DS-12 Carbon Grey and Black radios include a stylish Carbon Fiber face plate and all the wonderful features you expect from Jeti.
Specifications and Features
Dual-Band 2.4GHz & 900MHz, dual redundant with three (3) integrated antennas.
Integrated Microphone – Create custom voice announcements.
Voice Commands – Setup voice activated telemetry announcements.
Brand new, high contrast, full color 320×240 backlight LCD display.
Metal gimbals with magnetic hall sensors (4096 step resolution) and 9 ball bearings.
Built-In Accelerometers & Gyros – Trigger any voice announcement or assign any function.
Future Proof Hardware – Ready for optional WiFi or Bluetooth plug-in modules.
Get it, HERE!