We have answers – presented to you in a simple to read format!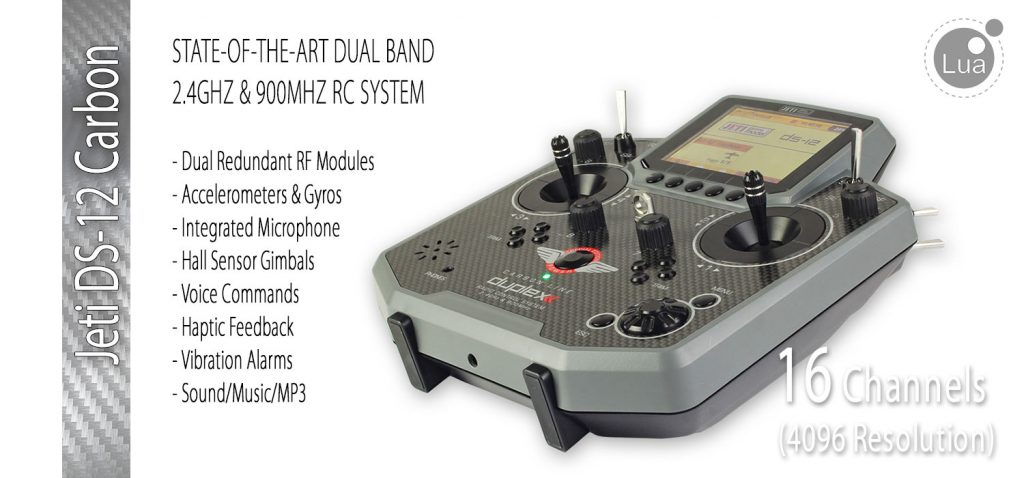 Introducing the Jeti DS-12 website. Our idea behind launching this additional website was to help users understand and compare our Jeti Products in a one-stop-shop format. This one page site brings together the DS-12 Transmitters with beautifully designed info-graphics, high quality images, helpful instructional videos, and well written descriptions to help answer many common questions. In addition, you can see the entire ensemble of Jeti products that pair well with your transmitter and model. You can even find out all you need to know about Jeti service, warranty, and returns! If you still have questions, you can choose from one of the many "contact us" options listed at the bottom of the page to get a hold of a friendly Jeti team member.
Check it out! Even the web address is easy to remember!