Mezon EVO – Jeti ESC's Like Never Before
The Mezon EVO series speed controllers are sure to impress. Like their predecessor (the Mezon Pro), the Mezon EVOs offer complete telemetry capabilities with the added convenience of EX Bus full system integration – all which are completely programmable through device explorer on your transmitter. However, unlike the Mezon Pro, the EVO series offers multi-application capabilities. You now have the option to choose applications for planes, gliders, acro planes, f3A planes, helicopters, cars, or boats. In addition, the setup wizard in the Jeti transmitter allows for a quicker and more intuitive setup of the controller. If you do not run Jeti, you can still take full advantage of the Mezon EVO, simply use Jeti Studio on your computer to complete setup.
Each Mezon EVO, with exception of the slim version, offer a well fitted heatsink to aid in effective cooling during product use. No matter which size you choose, the Mezon EVO series brushless speed controllers are the right choice for any of your next projects.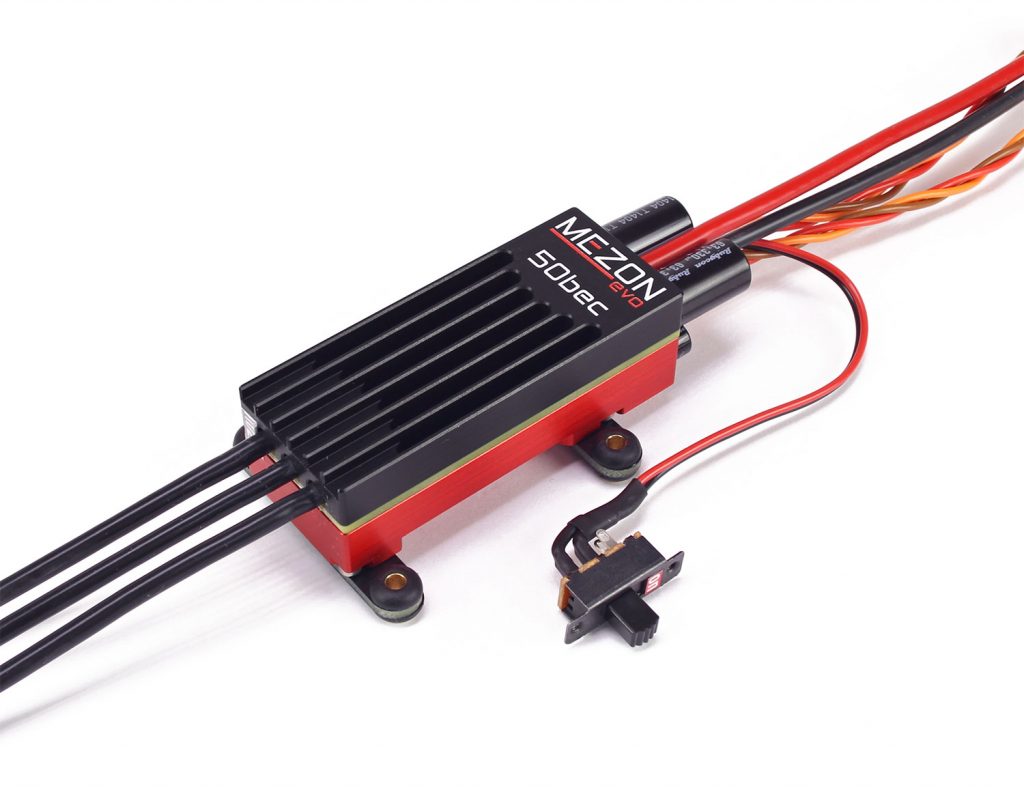 Features:
Device Explorer/EX Bus system integration using DS/DC line of Jeti transmitters
Suitable for wide range of applications (Heli/Aerobatic/3D/EDF/Boat/Car)
Real-time telemetry with full data logging and remote data reset
Wirelessly adjustable BEC voltage output (5V – 8.4V)
Wirelessly adjustable motor brake, timing, switching frequency and much more
Wirelessly adjustable Min/Max limits, cut-off voltage & protection settings
All Mezon EVO ESCs are firmware updatable (Jeti Studio)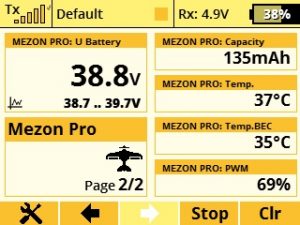 Here is a great video from Jeti user Harry Curzon on Mezon EVO set up.